A global mindset
I've never seen our country in isolation. It's why Jack Yan & Associates was geared to be an exporter from day one. It's why each one of my ventures has been international, because I believe in New Zealand's standing as a world player. If I can be an entrepreneur and start my businesses, I have the nous to do the same for others in our city. Because of who we are, and our openness to new ideas, we could provide a fairer and better way to do business.
1987: Jack Yan & Associates
The first digital typeface company in New Zealand (I began experimenting with bitmaps in 1985). It took till the early 1990s before we began licensing to the US, and till 1993 before we found our products being produced in seven countries.
We have our Consulting and Media arms, which both have their ventures and successes. JY&A Consulting has seen us go around the world helping companies revitalize their brands. JY&A Media has been developing media properties, in old and new media, including Lucire and Autocade.
1997: Lucire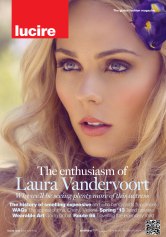 Not quite New Zealand's first online fashion magazine—Wellington Polytechnic's single-issue Fashionbrat got there first—but we were the first commercial one. Our aim: to provide global, meritorious coverage—and to ensure that New Zealand took its place among that coverage. After all, we have our own style and our own statements to make.

Since 1999, Lucire has been a mainstay at New York Fashion Week, and at other international events.

In 2003, Lucire became the United Nations Environment Programme's first fashion industry partner.

Lucire found itself in print in 2004—the first online fashion magazine to make this shift—before being licensed to Romania, the US, Thailand and Qatar. It is published in New Zealand and the Kingdom of Saudi Arabia.

With our commitment to sustainability, Lucire was the first magazine to publish an international sustainable style editorial in 2005, with Summer Rayne Oakes.


2002: Medinge Group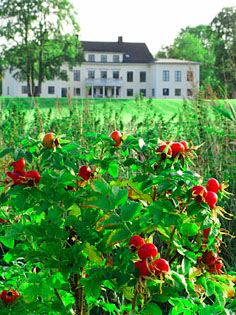 Medinge Group is a collective of experts specializing in humanistic branding and social responsibility. I was invited to join by Chris Macrae in 2002, and became a director of the Group some years later. I was asked to be the co-chair in the 2010s. We are based in Sweden, but hold our meetings in Paris, Barcelona and other locations. We created the Brands with a Conscience Award to celebrate social responsibility, and regularly give lectures at the Sorbonne and other venues.

We have championed businesses that are responsible and sustainable—at a global level. We wrote one of the first Carbon Neutral business books back in 2003, called Beyond Branding. With my colleagues at Medinge, we have been changing the way business and branding are done internationally.


These three businesses have opened doors to many others that I have been involved in, as an international businessman, author and speaker. I've imparted that knowledge back through teaching and mentoring over the years, lecturing in Boston, Seoul, Melbourne, Adelaide, Pune, San Francisco, and closer to home in each of our main centres.

My work takes me to Sweden, the US, the UK, France, Australia and India, among others—connecting me at the high levels it takes for me to do my job, at the C level and in politics. These are the same connections I use to help others.

You can find out more about these businesses through the links here.

• Jack Yan & Associates
• JY&A Consulting
• Lucire
• Medinge Group

I work with several other organizations as an adviser, trustee or mentor, sit on the board of St Mark's Church School, and am one of the Scots Collegians' Association's executive members.

There is more on my LinkedIn profile, and you can download my CV here in PDF form.